Second Sky to publish romantic fantasy series by Kathryn Ann Kingsley
Second Sky is delighted to announce the acquisition of a 4-book romantic fantasy series by USA Today and Amazon top-20 bestselling author Kathryn Ann Kingsley.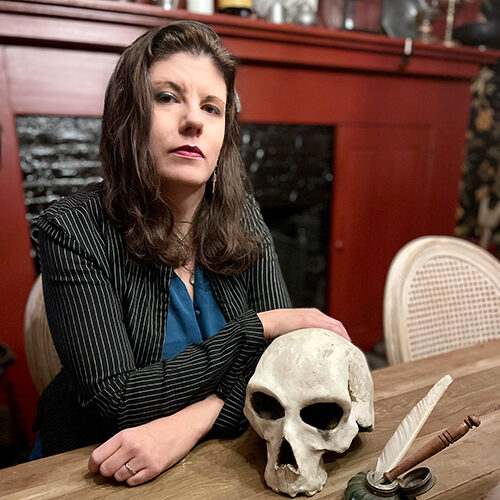 Jack Renninson, associate publisher (consultant), signed world all languages rights, including audio, film and TV. The first title, TO CHARM A DARK PRINCE, will publish in August 2023.
Combining dark fairy-tale adventure and slow-burning enemies-to-lovers romance, the new series follows a young woman transported to a magical realm controlled by Mordred, the Prince in Iron. Finding that only the dangerous prince can return her home, she sets out to win his trust and perhaps even his heart.
Renninson says,
'I am thrilled that Kat is joining the Second Sky list. Working together on this new series has been a real joy. With simmering tension, a brooding anti-hero and a very mean cat, this is the series every fantasy romance fan has been waiting for.'
Kingsley says,
'I could not be more excited to be working with Jack and the Bookouture team to bring my new series to life! I can't wait to introduce everyone to the dark fantasy world of the Iron Crystal.'
Click here to sign up and be first to hear about Kathryn's latest releases.